weisst du eigentlich dass ganz viele blumen blühen im park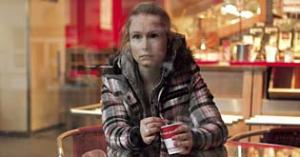 Quelle: 61. Internationale Filmfestspiele Berlin (Katalog), © Philipp Babender der Erde
Inhalt
You Know the Park is Filled with Flowers

A portrait of a young woman who can't find stability in her life. Lena's relationship
has turned into a power struggle; for her, love is all about bargaining,
rivalry and transgression. The film's fragmentary narrative reflects the
protagonist's state of mind, and the natural beauty of the idyllic small east
German town of Brandenburg provides a stark contrast to Lena's dark inner
struggle.



Source: 61. Internationale Filmfestspiele Berlin (Catalogue)
Credits
All Credits
| | |
| --- | --- |
| Director: | Lothar Herzog |
| Assistant director: | Fabian Saul, Antonia Hungerland |
| Screenplay: | Lothar Herzog |
| Director of photography: | Philipp Baben der Erde |
| Costume design: | Felicitas Adler |
| Editing: | Stefanie Kosik-Wartenberg |
| Sound design: | Jörg Wartenberg |
| Sound: | Maximilian Fritz, Johannes Kaschek, Andrés Torres |
| Choreographer: | Lea Thürmann |
| Music: | Kerim König, Fabian Saul, Andreas Fichtner |
| | |
| Cast: | |
| Odine Johne | Lena |
| Christian Blümel | Mario |
| Thorsten Merten | Chef |
| Marianne Sonneck | 1. Verkäuferin |
| Elisabeth Leisikow | 2. Verkäuferin |
| Farina Fuchs | Freundin |
| Christoph Letkowski | Freund |
| Friederike Schubert | Auszubildende |
| | |
| Production company: | Deutsche Film- und Fernsehakademie Berlin GmbH (dffb) (Berlin) |
| Producer: | Sophie-Luise Werner, Dennis Thiele, Lisa Cordes |
| Location manager: | Hans Schuller, Tim Wustrack |
| Shoot: | : Brandenburg |
| Length: | 27 min |
| Format: | HDCam, 16:9 |
| Picture/Sound: | Farbe, Dolby |
| Screening: | Uraufführung (DE): 14.02.2011, Berlin, IFF - Perspektive Deutsches Kino |
Titles
Originaltitel (DE) weisst du eigentlich dass ganz viele blumen blühen im park
Arbeitstitel (DE) You know the park is filled with flowers
Versions
Original

Length:
27 min
Format:
HDCam, 16:9
Picture/Sound:
Farbe, Dolby
Screening:
Uraufführung (DE): 14.02.2011, Berlin, IFF - Perspektive Deutsches Kino