Albrecht Abraham Schuch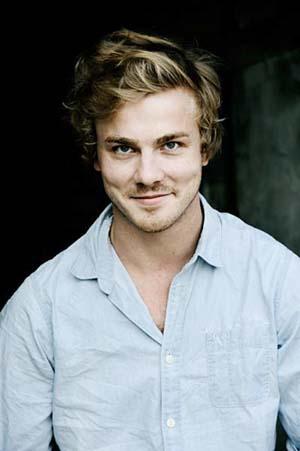 Source: schumacher PR, Photo: Jeanne Degraa
Biography
Albrecht Abraham Schuch was born on August 25 1985. From 2006 till 2010, he studied acting in Leipzig; subsequently, he joined the ensemble of the Maxim Gorki theatre in Berlin. Following minor TV roles, he was cast in the acclaimed 2010 TV adaptation of Sven Regener's best-selling novel "Neue Vahr Süd". The next year, he played the uptight supervisor of two East-German athletes – who fall in love with two women from West-Germany while training in Hungary – in Robert Thalheim's "Westwind".
In 2012, Schuch starred as famed explorer Alexander von Humboldt in Detlev Buck's lavish screen adaptation of the best-selling novel "Die Vermessung der Welt". Subsequently, he returned to work in television: In "Allmächtig", a 2013 episode of the Munich "Tatort" installment, he featured as a reverend devoted to a bizarre fight against worldly evils; in Züli Aladag's crime film "Die Fahnderin" (2014) he played alongside Katja Riemann as a state attorney. Aladag also directed a "Tatort" episode called "Schwerelos" (2015) which featured Schuch as a murder suspect. At the time, the actor was also nominated for the 2014 Nestroy-Preis as Best Actor in a Supporting Role for his performance as "Sekretär" in "Maria Magdalena" at the Viennese Burgtheater.
In 2016, Schuch was cast in three films by Christian Schwochow: The period drama "Die Pfeiler der Macht" (TV) featured him as a rich banker's son; in "Die Täter – Heute ist nicht alle Tage" (TV) from the three-part series "Mitten in Deutschland: NSU" he embodied the neo-Nazi Uwe Mundlos, and in the theatrical production "Paula", a biopic of the painter Paula Modersohn-Becker, he starred as her husband and fellow painter Otto Modersohn.