Alfred Holighaus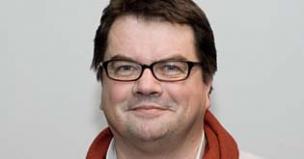 Quelle: Internationale Filmfestspiele Berlin
Biography
Alfred Holighaus was born 1959 in Dillenburg, Hesse. After finishing school, he studied theology in Tübingen and Berlin from 1980 on and worked as a journalist and publicist with a focus on film and culture journalism for newspapers, specialist press (the magazine Filmecho), and magazines. In 1981, he moved to Berlin and started to work as a freelance writer for the city culture magazine TIP. In 1984, he became TIP"s film editor. Furthermore, Holighaus served as a TIP"s editor-in-chief from 1986 to 1995. Since 1992, he was also the editor in charge for the TV shows "TIP TV" und "Kinotipps" (also as a writer) that were running on ORB-Fernsehen.

Since 1990, Holighaus has served as a member of several TV and film juries, for instance, in the nomination committee of the European film award, and in the juries of the Adolf Grimme award and the film festival "Max Ophuels Preis", and for the producer"s award of Hochschule für Film- und Fernsehen, Babelsberg. Furthermore, he is a member of the film subsidy boards of FFA and BKM and a member of the European film academy.

From 1995 to 2000, Holighaus was in charge of the department of project development, story and film purchasing at Senator Film Produktion. During this time, he also worked as a dramatic advisor and/or co-producer for several projects, including "Comedian Harmonists", "Käpt"n Blaubär" ("Capt'n Bluebear"), "Helden wie wir" ("Heroes Like Us"), "Bang Boom Bang", "Seven Days To Live", or "Das Experiment" ("The Experiment"). From February 2000 to March 2001, Holighaus took over the management of Senator Film Verleih GmbH.

Since June 2001, Holighaus deals with the acquisition and presentation of German films within the Berlin international film festival in the newly-found department "German Relations" and is the head of the section "Perspektive Deutsches Kino". Furthermore, he works as a freelance project manager for Deutsche Filmakademie e.V. and as a producer, most recently for "Fallen Angel – Gram Parsons", directed by Gandulf Hennig.

His publications include "Wählt uns, damit es uns gut geht – Dichter und Demokratie im Blickpunkt deutscher Lyrik und Prosa von 1840 bis zur Gegenwart", edited together with Guntram F. Lenz (1980), the TIP film yearbooks from 1985 to 1993 (as publisher, editor, and writer), as well as "Der Filmkanon – 35 Filme, die Sie kennen müssen" (2005).