Andi Rogenhagen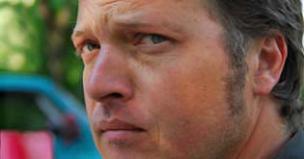 Quelle: Wüste Film, © Harald Opel
Biography
Andreas Rogenhagen was born in Pirmasens in 1965. He grew up in Westphalia, and pent times of his youth in France and Australia. After finishing school, he studied photo journalism and film in Dortmund. Following several shorts, including "James System macht Urlaub" (1992), Rogenhagen took on an ambitious documentary project: Filming simultaneously in forty countries, he documented how people all over the world watched the 1994 FIFA World Cup Final on TV. The resulting film "The Final Kick" was screened internationally and won the Adolf Grimme Award.
After shooting more short films like "Das Ende des Krieges" (2001), Rogenhagen completed his first feature film, the dark comedy "Die Frau, die an Dr. Fabian zweifelte" ("The Woman Who Doubted Dr. Fabian"), in 2002. The working title of his second feature was "Johnny Kühlkissen", which eventually turned into "Ein Tick anders" ("Alive and Ticking"). The anarchic comedy about a 17-year-old – played by newcomer Jasna Fritzi Bauer –, who suffers from Tourette syndrome went on to win the Audience Award at the Ludwigshafen Festival of German Cinema and was released in July 2011.
Apart from his work as director, Andreas Rogenhagen taught at the Ruhrakademie in Schwerte. Furthermore, he has proliferated himself as an author: His debut novel "Heldensommer" was published in April 2011.
Current News
External Links