Andreas Lust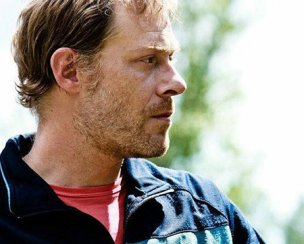 Source: Daniela Stibitz Management
Biography
Andreas Lust was born in Vienna in 1967. He studied acting at the Mozarteum in Salzburg, followed by engagements in Vienna, Freiburg, Bozen and Linz. In 1994, he made his screen debut in Wolfgang Murnberger's autobiographical drama "Ich gelobe". Two years later, he had starring roles in the made-for-TV feature film "Die Liebe des Ganoven" (1996) and Nikolaus Leytner's comedy "Schwarzfahrer" (1996), in which he played an architecture student who poses as a train conductor to earn his living.
In the following years, Andreas Lust appeared mostly in supporting roles in German and Austrian TV dramas and series, like "Opernball" (1998), "Kommissar Rex" or "SOKO Kitzbühel". He also had supporting stints in international film productions like wie Stefan Ruzowitzky's "All the Queen's Men" (AT/D/USA, 2001) or Steven Spielberg's "Munich" (USA/CDA/F, 2005).
In 2007, director Götz Spielmann cast him in his lauded and multiple award-winning drama "Revanche", in which Andreas Lust impressively played a police officer suffering from psychological problems after accidently shooting the girlfriend of a bank robber. Afterwards, he starred in the titular role of "Der Räuber" by director Benjamin Heisenberg. The award-winning film is based on the true story of Austrian marathon runner and bank robber Johann Kastenberger, who became infamous under the moniker "Pumpgun Ronnie". Since 2009, Lust also stars as forensic expert Stefan Schnell in the Austrian crime series "Schnell ermittelt".
In the biopic about the famous German singer Udo Jürgens, "Der Mann mit dem Fagott" (2011, TV), Andreas Lust starrred as Baron von Thalen, a friend of Jürgens' father's. He played a father whose child was swapped after birth in the family drama "Im falschen Leben" (2011, TV) and portrayed the victim of a mobbing campaign in the award-winning TV movie "Mobbing" (2012).
For the lead role in Florian Flickers film "Grenzgänger" ("Crossing Boundaries", AT 2012), which is based on Karl Schönherr's popular play "Der Weibsteufel", Andreas Lust was nominated for the Österreichischer Filmpreis (Austrian Film Award) in 2013. After this, he starred in a number of TV productions before he returned to the big screen in 2015. He appeared in Michael Krummenacher's psycho-drama "Sybille", and played the vegetarian son of a butcher in the comedy "Der Blunzenkönig" (AT) as well as a police officer in the award-winning youth drama "Einer von uns" ("One of Us", AT).
In the international co-production "Gavagai" (NO/CN/DE 216) he appeared in the lead role as a German businessman in Norway. In the Norwegian war film "Kongens nei" ("The King's Choice", NO/SE/DK/IR 2016) he portrayed a German lieutenant. In 2017, the award-winning drama "Die Einsiedler" ("The Eremites") was released in cinemas across Germany. Andreas Lust starred in the lead role as a farmer's son who is torn between his sense of duty to his parents and his own plans.