Armin Rohde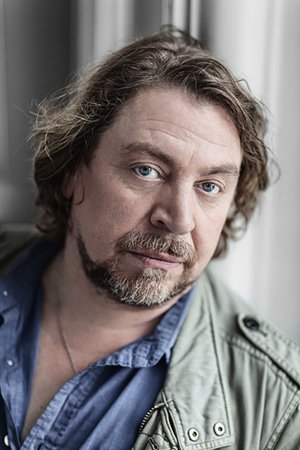 Source: limelight pr, © 2013 Mike A. Kraus & Marc O. Perino
Biography
Armin Rohde, born April 4, 1955, in Gladbeck, graduated from training with the clown Pierre Byland and attended Folkwang-Schauspielschule in Essen from 1980 to 1984. He subsequently performed at Theater Bielefeld before he became a cast member of Schauspielhaus Bochum in 1987. Rohde stayed in Bochum until 1995 where he performed classic dramatic roles of Mack the Knife and Richard III, among others.

In 1984, Rohde made his debut as a movie actor in a small role in Rolf Silber"s comedy "Kassensturz". He drew a lot of attention for the first time in 1991 as Götz George"s antagonist in "Der Fall Schimanski", the last "Tatort" episode with detective Horst Schimanski, played by Götz George. One year later, Rohde made his final breakthrough with a small, but downright memorable role of matey pleb Bierchen in Sönke Wortmann"s comedy "Kleine Haie" ("Acting It Out") – a role type that Rohde played in numerous films during the following years, for instance, as a coarse, gay butcher in "Der bewegte Mann" ("Maybe, Maybe Not", 1994), as a security guard in Wolfgang Becker"s "Das Leben ist eine Baustelle" ("Life Is All You Get", 1997), or as a mailman running amok in "St. Pauli Nacht" (1999). These and countless other roles (to date, Rohde has appeared in more than 100 TV and movie productions) have turned him into one of the most popular actors in the German film business.

But Rohde has proven time and again that he is more than the likeable pleb, for instance, with his portrayal of Emil Jannings in the Marlene Dietrich biopic "Marlene" (2000), with the title role in the TV drama "Richard Tauber – Dein ist mein ganzes Herz" (2003), or as drillmaster in the award-winning disaster movie "Das Wunder von Lengede" ("A Light in Dark Places", 2003). Since 2003, Rohde plays one of the leading roles as detective Erich Bo Erichsen in the ZDF crime film series "Nachtschicht".

With his bearish physicalness and his mimic art that makes even villains look crumpled in a likeable way, Rohde often stars in children's films like "Das Sams" ("The Slurb", 2001 and 2003), "Herr Bello" ("Mr. Woof", 2007), or – in the leading role of - "Räuber Hotzenplotz" ("The Robber Hotzenplotz", 2005).

In the movie season 2009/2010, Rohde will be seen in three substantial historic roles on the movie screen: In Ludi Boeken"s drama "Unter Bauern" ("Among Peasants", 2009), he plays the German Jew Menne Spiegel who hides from the Nazis in a family of peasants, in "Schweitzer", Gavin Millar"s film about the life of Albert Schweitzer that opens in cinemas in December 2009, he plays the role of Albert Einstein, and in Oskar Roehler"s film "Jud Süß – Film ohne Gewissen" that opens in theatres in 2010, Rohde stars in the role of German folk actor Heinrich George.