Christine Urspruch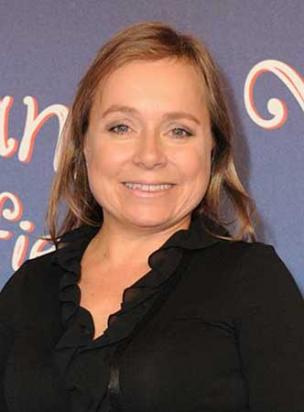 Source: Constantin Film, DIF, © 2011 Constantin Film Verleih GmbH
At the premiere of "Als der Weihnachtsmann vom Himmel fiel" on November 13, 2011 in Munich
Biography
Christine Urspruch was born in Remscheid on September 16th 1970. While still in school, she already appeared in stage productions and after graduation, she joined a theatre group. She started to study German and English in order to become a teacher, but eventually left the university to further pursue her acting career. Subsequently, she performed in memorable stage productions in Bonn, Munich and Basel.
She made her screen debut in "Das Sams", an adaptation of the popular childrens' book by Paul Maar. Given her small height, Urspruch was an ideal choice for the role of the titular fairy tale creature, and her inspired performance gained her instant popularity. She reprised the role for the sequel "Sams in Gefahr" (2003), and in the same year, she played the maid of an impoverished noble family in Vivian Naefe's period drama "Wellen".
TV viewers know her mainly because of her recurring role as coroner Silke Haller in the immensely popular Münster branch of the "Tatort" series. In 2010, she portrayed the character Leonora in Jo Baier's "Henri 4", and in 2011, she played a Christmas angel in "Als der Wehnachtsmann vom Himmel fiel". Apart from her work in film and television, Christine Urspruch also maintains her stage career.
In 2012, she once again played the beloved Sams in the sequel "Sams im Glück", directed by Peter Gersina.