Dagmar Manzel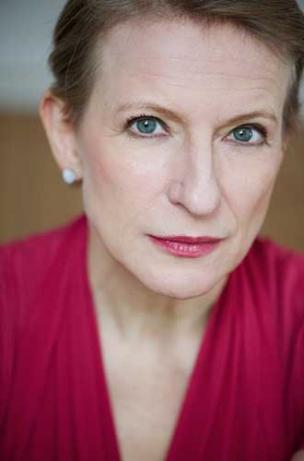 Source: Büro Manzel, Photo: Janine Guldener
Biography
Dagmar Manzel was born September 1, 1958, in Berlin-Friedrichshagen. After finishing school, she took actor's training at Berliner Schauspielerschule from 1977 to 1980. In her sophomore year, Thomas Langhoff gave her the role of Marthe Schwertlein in a student production of Goethe's "Urfaust". In 1980, Manzel went to Staatstheater Dresden, and in 1983 director Horst Schönemann brought her to Deutsches Theater Berlin where she became one of the most prolific young actresses. She performed in a production of "The Merchant of Venice" (1984) and in Sarte's "Die Fliegen" ("The Flies"), among others. Manzel also played the Queen in Heiner Müller's "Hamlet/Maschine" ("Hamlet/Machine") (1990) and Merteuil in Müller's "Quartett" ("Quartet"). In 1991, she played a guest performance as Atossa in Christoph Nel's controversial production of "Die Perser" ("The Persians") at Freie Volksbühne.
Manzel made her first movie appearances in several college short films in the beginning of the 1980s, some of them directed by Bernd Böhlich who later gave her several parts in his TV films. Manzel then caused a stir with a one-minute solo scene in Heiner Carow's "So viele Träume". She also played an uptight wife in Carow's gay melodrama "Coming Out". In Jürgen Brauer's film "Tanz auf der Kippe", a farewell to the GDR, Manzel played a teacher, who gets involved in a complicated love affair with one of her former students.
In 1991, she was seen in the TV movie "Die Erbschaft" and in "Schtonk", Helmut Dietl's comedy about the forged Hitler diaries. In the following years, Manzel starred in several movies, including "Nach fünf im Urwald" ("It's a Jungle Out There", 1995), and in "Crazy" (2000), both directed by Hans Christian Schmid, as well as Peter Timm's "Die Putzfraueninsel" ("The Cleaning Ladies Island", 1996), and Rainer Kaufmann's "Die Apothekerin" ("The Pharmacist", 1997).

Manzel then appeared in crucial roles in several TV mini-series, for instance, as mother Matt in Jo Baier's "Der Laden" ("The Store", 1998), and as the wife of Viktor Klemperer in "Klemperer – Ein Leben in Deutschland", a role that won Manzel the German TV award in 2000 as "Best actress". In 2006, she won another German TV award for her parts in "Als der Fremde kam" ("Stranger") und "Die Nachrichten". On the big screen, Manzel won over critics and movie goers with her performances in Andreas Dresen's "Willenbrock" as well as in Franziska Meletzky's drama "Nachbarinnen" ("Wanted!", 2004). In 2007, Manzel starred in another film by Meletzky, "Frei nach Plan" ("According to the Plan"), a tragicomedy about three sisters.