Franziska Petri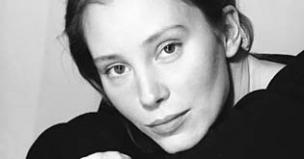 Quelle: Franziska Petri, © Thomas Karsten
Biography
Franziska Petri was born August 17, 1973, in Leipzig. After finishing school, she attended well-known "Hochschule für Schauspielkunst Ernst Busch" in Berlin from 1992 to 1995. Besides actor's training, she already starred in several TV series and TV movies and performed at Berlin's Schillertheater. In 1998, Petri made her debut on the movie screen in "Das Mambospiel" ("The Big Mambo") alongside Corinna Harfouch and Jürgen Vogel. Two years later, she starred in her first leading role on the movie screen in Vanessa Jopp's film "Vergiss Amerika" ("Forget America", 2000).
At the beginning of the new millenium, Franziska Petri was mainly seen in TV productions. She, for instance, starred in Uwe Janson's "Die Nachtschwester" ("The Night Nurse", 2000), in "Tage des Sturms" alongside Wotan Wilke Möhring, and in "Das unreine Mal", also starring Hanna Schygulla. From 2005 on, she appeared more frequently on the movie screen and was seen in the freaky comedy "Max & Moritz Reloaded" ("Max and Moritz Reloaded", 2005) alongside Ben Becker, in the debut film of Korean filmmaker Heesook Sohn, "PornoMeloDrama", and in "Das Herz ist ein dunkler Wald" ("The Heart is a Dark Forest", 2007), the second film by fellow actress Nicolette Krebitz.

In 2008, Petri even starred in three leading roles on the movie screen: in "Schattenwelt" ("Long shadows") by Connie Walther, in "Für Miriam" ("For Miriam"), the debut film by Lars-Gunnar Lotz, and in the film version of "Der Tag, an dem ich meinen toten Mann traf" ("Memory"), directed by Matthias Luthardt.