Franziska Troegner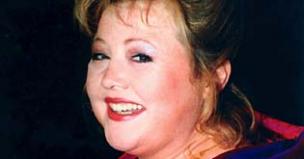 Quelle: franziska-troegner.de, Foto: MDR Hemke
Biography
Franziska Troegner was born July 18, 1954, as the daughter of actor and director Werner Troegner in East Berlin. She made her acting debut already in 1959 at Berlin"s Metropol Theater and performed regularly in the youth group of Berlin-based political cabaret "Die Distel". After finishing school, Troegner studied acting at Doris Thalmer"s at Bertolt Brecht"s famous ensemble in Berlin. After successfully graduating in 1976, artistic director Ruth Berghaus made her a cast member of Berliner Ensemble.

Troegner was a cast member of Berliner Ensemble for 18 years and played in a series of plays by Bertolt Brecht. Her performances include the role of mute Katrin in "Mutter Courage und ihre Kinder" ("Mother Courage and her Children"), Polly Peachum in "Die Dreigroschenoper" (The Threepenny-Opery"), and Grusche in "Der kaukasische Kreidekreis" ("The Caucasian Chalk Circle"). Troegner also played the role of Grusche in guest performances of Berliner Ensemble in Paris, Athens, Milan, and in Moscow, to critical acclaim. In 1981, Troegner won the critics" award of Berliner Zeitung.

In 1977, Franziska Troegner made her movie debut in the TV movie "Der zweite Mann". During the following years, she was seen regularly on TV as well as on the big screen and always tried to establish a balance between comical and tragic roles. Her most important films of that era include Roland Gräf"s "P.S." (1978), Rolf Losansky"s children's film "Moritz in der Litfasssäule" (1983), Ulrich Thein"s "Mensch, mein Papa…!" (1988), also starring Erwin Geschonneck, and Frank Beyer"s crime film "Der Bruch" (1989).


On television, Franziska Troegner appeared as the partner of comedian Helga "Henne" Hahnemann. After the German reunification, she also performed in skits with Diether Krebs and Dieter Hallervorden. Furthermore, Troegner played Anna Magdalena in Lothar Bellag"s four-part TV movie "Das Leben von Johann Sebastian Bach" (1985) and the mother of the adolescent kidnapper played by Susanne Bormann in Andreas Dresen"s "Raus aus der Haut" ("Changing Skins", 1997). She was also seen alongside Katrin Saß in Michael Klier"s film "Heidi M." (2001), and alongside Nina Hoss in Christian Petzold"s "Toter Mann" ("Something to Remind Me", 2001). Troegner was nominated for the German film award as "Best supporting actress" for her performance in "Heidi M.".

In 2004, Troegner for the first time starred in a Hollywood production. Directed by Tim Burton, she played psyched up Mrs. Glupsch, the mother of Augustus Glupsch, a boy who constantly craves for sweets, in the perfidious fairy tale movie "Charlie and the Chocolate Factory".

Besides her theatre and film career, Franziska Troegner does solo performances and interpretation classes for songs, chansons, and musical at art colleges. She has lent her voice to more than 500 radio plays.

The contents of this entry were funded with the support of the DEFA-Stiftung.