Fred Breinersdorfer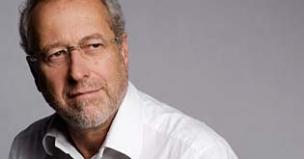 Quelle: Filmfestival Max Ophüls Preis 2009
Biography
Fred Breinersdorfer was born in Mannheim on December 6, 1946. After studying law and sociology in Mainz and Tübingen, he worked as a lawyer in Stuttgart for seventeen years. In 1980, he published his first crime novel featuring the character of attorney-at-law Abel as protagonist. He went on the publish numerous more Abel stories as well as other fiction novel, and also founded his own media companies Factor and Delphi-Medien.

The script for the 1984 TV thriller "Zweierlei Blut" marked Fred Breinersdorfer's debut as a screenwriter, and from 1988 on, he adapted his own Abel novels for the successful TV series "Anwalt Abel". His script for the 1990 TV drama "Der Hammermörder", based on a real-life case Breinersdorfer previously covered in a book, became a critical success that garnered him a Grimme Award.

Throughout the 1990s, Breinersdorfer continued to write for television, and among his memorable works are the scripts for "Angst" (1994), "Zaubergirl" (1995), "Der Kindermord" (1997) and "Duell der Richter" (1999).

In 2001, he and director Marc Rothemund got rave reviews for the TV production "Die Hoffnung stirbt zuletzt" ("Hope Dies Last"), which won him another Grimme Award. In 2004, Rothemund and Breinersdorfer founded their production company Broth Film, through which they produced the feature film Sophie Scholl – Die letzten Tage" ("Sophie Scholl – The Final Days, 2004). The film, which chronicles the last days of German WWII resistance fighter Sophie Scholl who was murdered by the Nazi regime, was a critical and commercial success, went on to win numerous national and international awards, and was nominated as Best Foreign Language Film at the 2006 Academy Awards.

Together with his daughter Léonie-Claire Breinersdorfer, he next developed characters for a new branch of the popular "Tatort" TV series. In 2007, Breinersdorfer made his directorial debut with the short "Sommersonntag" ("Summer Sunday"), which won the Murnau Kurzfilmpreis. The same year, he directed the feature-length drama "Zwischen heute und morgen" (2007), and in 2009, he helmed the documentary "Andula - Besuch in einem anderen Leben" (2009), which he also co-wrote and produced.

Following the acclaimed TV production "Der verlorene Sohn" – again co-written by Léonie-Claire Breinersdorfer –, Breinersdorfer co-produced the theatrical releases "Hilde" (2009), "Der Mann, der über Autos sprang" ("The Man Who Jumped Cars, 2010) and und "Wo es weh tut" (2010). After he and his daughter adapted the Henning Mankell novel "Der Chinese" for TV, Breinersdorfer wrote screenplays for the "Tatort" entries "Borowski und der freie Fall" (2012) and "Ein neues Leben" (2012).

Fred and Léonie Breinersdorfer again collaborated on the script for the feature film "Elser" (13 Minutes", 2015), which chronicles the failed attempt of Georg Elser to assassinate Adolf Hitler and received seven nominations at the German Film Awards. Breinersdorfer next wrote the screenplay for Hans Steinbichler's "Das Tagebuch der Anne Frank" (The Diary of Anne Frank, 2016), a dramatic adaptation of Anne Frank's diary that received mostly positive reviews upon its theatrical release.

In addition to his work as a writer, Breinersdorfer is an active member of several organizations, including VG Wort, PEN as well as the Deutsche Filmakademie. At the latter, he initiated the project "Filmmakers in Prison" in cooperation with Amnesty International and the Berlin IFF.
Fred Breinersdorfer lives in Berlin.
Filmography
2015/2016
Das Tagebuch der Anne Frank
Screenplay
2015/2016
Dimitrios Schulze
Screenplay
2014/2015
Elser
Screenplay, Producer
2012
Ein neues Leben
Screenplay
2010/2011
As Time Goes By
Director, Screenplay, Producer
2010/2011
Der Chinese
Screenplay
2009/2010
Der Mann, der über Autos sprang
Co-Producer
2009-2011
Wo es weh tut
Co-Producer
2009
Andula - Besuch in einem anderen Leben
Director, Screenplay, Producer
2008/2009
Der verlorene Sohn
Screenplay
2008/2009
Hilde
Screenplay
2007
Sommersonntag
Director, Screenplay, Producer
2007
Zwischen heute und morgen
Director, Screenplay, Co-Producer
2006/2007
Die Anwältin
Screenplay
2006/2007
Der Tote vom Straßenrand
Screenplay
2006
Aus der Traum...
Screenplay
2005
Die Spielerin
Screenplay
2004-2006
Der schwedische Freund
Screenplay
2004
Sophie Scholl - Die letzten Tage
Screenplay, Producer
2004
Grüße aus Kaschmir
Screenplay
2003/2004
Die Spieler
Screenplay
2003/2004
Teufelskreis
Screenplay
2003
Der Schächter
Screenplay
2003
Sonne und Sturm
Screenplay
2003
Rotkäppchen
Screenplay
2001
Gewaltfieber
Screenplay
2001
Die Hoffnung stirbt zuletzt
Screenplay
2000
Quartett in Leipzig
Screenplay
2000
Tödliches Verlangen
Screenplay
2000
Das Geheimnis der Zeugin
Screenplay
2000
Der Voyeur und das Mädchen
Director
1999
Einsatz in Leipzig
Screenplay
1999
Mordfieber
Screenplay
1998
Jagdfieber
Screenplay
1997
Die Spur des Mädchenräubers
Screenplay
1996/1997
Der Kindermord
Screenplay
1996/1997
Jagd nach CM 24
Screenplay
1996
Das schmutzige Dutzend
Screenplay
1996
Schneefieber
Screenplay
1995
Ein Richter in Angst
Screenplay
1993/1994
Angst
Screenplay
1992
Das tödliche Auge
Screenplay
1989/1990
Der Hammermörder
Screenplay, based on