Hajo Gies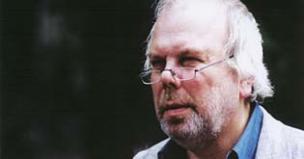 Biography
Born on March 16, 1945, in Lüdenscheid, Hajo Gies initially studied sociology in Frankfurt am Main. His university professor was Theodor W. Adorno.
In 1967, Gies was accepted at the newly-founded Academy for Television & Film (HFF) in Munich, where he studied until 1971. His teachers included Douglas Sirk. Alongside directors such as Wim Wenders, Gies was one of the first HFF graduates ever. In 1972, his graduation film "Nocturno" was screened at the Locarno International Film Festival. Instead of pursuing a big screen career, Gies made a name for himself as a director of unusual TV crime movies. By now, his "Tatort" episodes "Das Mädchen von gegenüber" (1977) and "Der Feinkosthändler" (1978) are regarded as classics of the series.
However, Gies scored his biggest coup in the 80s when he invented the character of the "Tatort" police inspector Horst Schimanski, brilliantly portrayed by Götz George. In 1985, the unorthodox cop also conquered the big screen. While the movie "Zahn um Zahn" attracted three million viewers to the cinemas, the sequel called "Zabou" could not follow up this success. Aside from shooting numerous "Tatort" movies, Gies - who ranks among the busiest German TV directors – has also directed several episodes for the successful detective drama series "Kommissar Rex" ("Inspector Rex") as well as television plays such as the romantic comedy "Alpenglühen", in which the leading role was once again played by Götz George.