Heinrich Schafmeister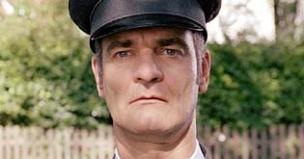 Quelle: Constantin, DIF, © Constantin Film, München
"TKKG - Das Geheimnis um die rätselhafte Mind-Machine" (2006)
Biography
Heinrich Schafmeister was born in Essen on March 2nd 1957. He studied acting at the renowned Folkwang art academy, and following his graduation, he relocated to Aachen in 1984 to work at the town"s theatre for the next six years. Also in 1984, he made his TV debut as a supporting actor in Dominik Graf"s "Treffer", and a few year later, he also joined the cast of Graf"s thriller "Die Katze".

During the 1990s, Schafmeister appeared in numerous film and television productions, including Sönke Wortmann"s comedy "Kleine Haie" (1992) and "Die Sieger" (1994), which was again directed by Dominik Graf. In 1997, he played leading roles in the Sci-Fi comedy "Harald" and the award-winning period piece "Comedian Harmonists", which also starred Heino Ferch and Ben Becker.

Albeit his successes, Schafmeister is mostly known for his scene-stealing supporting roles and comic talent. His filmography lists more than 100 TV roles, and his notable screen appearances include "Das Sams" (2001), "Was nicht passt, wird passend gemacht" (2002) and "Vollidiot" (2007). In 2009, Heinrich Schafmeister played one of the leads in the multi-cultural comedy "Evet, ich will!".