Inka Friedrich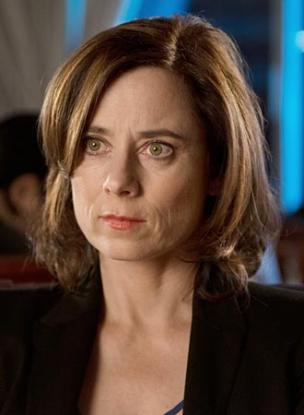 Source: Movienet, DIF, © sabotage films, Stoehrfilm, Pola Sieverding (VG Bild Kunst)
Inka Friedrich in "Global Player - Wo wir sind isch vorne" (2012/13)
Biography
Inka Friedrich was born in Freiburg in 1965. After studying acting at Hochschule der Darstellenden Künste in Berlin, she got her first major stage role in 1988, playing the "Käthchen von Heilbronn" in Basel. From 1991 until 1998, she was a company player at the Deutsches Schauspielhaus in Hamburg. Following a string of guest-starring roles, she joined the Deutsche Theater in Berlin from 2001 until 2005.

Among Friedrich's early TV roles are parts in the series "Drunter und drüber" (1997), in "Paul und Clara – Liebe vergeht nie" (1999) and "Ein Vater zu Weihnachten" (2001). She made her feature film debut in the drama "Willenbrock" (2005) by Andreas Dresen, who also directed her and Nadja Uhl in "Sommer vorm Balkon". For her performance in the latter film, Friedrich won the Best Actress Award at the Chicago Film Festival and was also nominated for the 2006 German Film Award.

Despite her success on the big screen, Friedrich predominately worked in television: She starred in made-for TV-films like "Nichts ist vergessen" (2007), "Ein Dorf schweigt" (2009) and "Die Dienstagsfrauen" (2011). She also guest-starred in the series "Polizeiruf 110" and "KDD – Kriminaldauerdienst", and had recurring roles in "Der Kriminalist" (2009/2010) and in the mini-series "Zeit der Helden" (2013).

After supporting roles in the theatrical releases "Blöde Mütze!" (2007) and "Groupies bleiben nicht zum Frühstück" (2010), Inka Friedrich starred in the comedy "Die Hummel" (2010) and played the former girlfriend of the terminally-ill protagonist of Andreas Dresen's "Halt auf freier Strecke" (2011). In 2013, she portrayed the exhausted mother of a boy suffering from ADHD in "Kopfüber".