Judith Angerbauer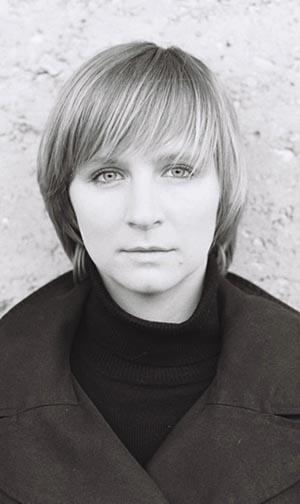 Source: Judith Angerbauer, © Florian Niedermeier
Biography
Judith Angerbauer was born in 1977. From 1997 on, she worked as an assistant director, set and costume designer at several theatres. At the same time, she and Matthias Glasner co-wrote the screenplay for "Mathilde liebt" (2005), which depicted the late love of a widowed senior citizen. Along with Glasner and Jürgen Vogel, she next wrote the script for the controversial, award-winning feature film "Der freie Wille" ("The Free Will", 2006). In 2006, Angerbauer, Caroline Kirberg and Michael Kotschi founded the Berlin-based production company juccafilm.
She went on to write screenplays for the "Tatort" entries "Das letzte Rennen" (2006), "Der frühe Abschied" (2008) and "Architektur eines Todes" (2009), as well as for the TV comedy "Mein Bruder, sein Erbe und ich" (2011) and the TV thriller "Die Kronzeugin – Mord in den Bergen" (2013).
After helming several shorts, Angerbauer shared directing duties with Bernhard Landen on the feature film "Sonnwende" (2012). The film about a teenage girl who is traumatized by an accident premiered at the 2013 Max Ophüls Preis Festival and was released theatrically in December that same year.