Markus Goller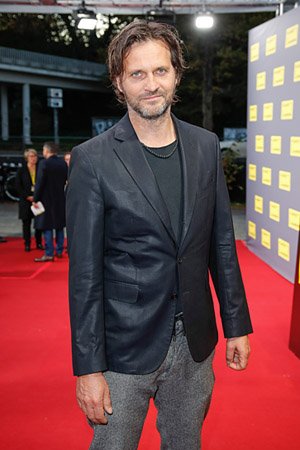 Source: Universum Film, DIF, © Andre Mischke, Universum Film
Markus Goller at the premiere of "Simpel" at the Filmfest Hamburg October 6, 2017
Biography
Markus Goller was born June 29, 1969, in Munich. He started his career in the movie business in the early 1990s, mainly as an editor for short films, commercials, and documentary films. From 1996 on, he also edited feature films. In 2000, Goller was nominated for the German Editing Award for his work for Matthias Glasner's film "Fandango". Since 1996, Goller also works as a film director. Besides numerous commercials for well-known companies such as McDonald's, Ferrero, and Coca Cola, he directed his first feature film, the ostentatiously trashy movie "Planet B: Mask Under Mask", in 2001.
In 2002, Goller relocated to the USA where he mainly worked as an editor and director for commercials. Furthermore, he co-directed "Iron Jawed Angels" and "Blood or Chocolate", two films that German director Katja von Garnier made in Hollywood.
After a planning phase of several years, Goller's second film as a director opened in movie theatres in January 2010: "Friendship!" tells the story of two young men from the GDR and their adventures in the USA.
Goller's next film "Eine ganz heiße Nummer" centred around the friendship between three women: Gisela Schneeberger, Bettina Mittendorfer and Rosalie Thomass play the proprietors of a grocery store in rural Bavaria, who want to increase their profits by opening a phone sex service. With over 1,2 million admissions, the comedy turned out to be a box office hit.
Before the planned 2014 sequel "Eine ganz heiße Nummer – Alle nackert", Goller presented the road movie "Frau Ella", which stars Ruth Maria Kubitschek in her first screen role in ten years: Opposite August Diehl and Matthias Schweighöfer, she plays an 87-year-old woman who goes on an eventful trip to Paris with two young men.
In December 2014, Goller's romantic comedy "Alles ist Liebe" about a number of very different people that find themselves in various amorous entanglements was released in German cinemas. His road movie "Simpel" ("My Brother Simple") about two brothers, one mentally impaired, setting out on a trip through Germany to find their father, was released in autumn 2017.