Monica Bleibtreu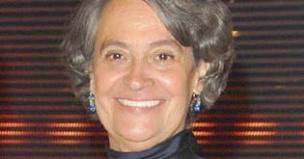 Quelle: Deutsche Filmakademie
Monica Bleibtreu beim Deutschen Filmpreis 2007
Biography
Monica Bleibtreu was born on May 4, 1944, in Vienna. Being one of the most distinguished German stage actresses, she worked at some of the most important German-speaking theaters, including the Burgtheater in Vienna, the Freie Volksbühne and the Schillertheater in Berlin, as well as the Schauspielhaus in Hamburg.

In 1972, she made her movie debut in Syberberg"s "Ludwig – Requiem für einen jungfräulichen König". During the 80s, she played small parts in movies by directors such as Helke Sander and Peter Patzak. Since the mid-90s, Bleibtreu achieved great popularity as a TV and movie actress. In Jan Schütte"s "Abschied. Brechts letzter Sommer" she played Helene Weigel. She was also praised by the critics for her portrayal of Thomas Mann's wife Katia in Heinrich Breloer"s startling TV mini-series "Die Manns".

In 2002, Monica Bleibtreu – who is also a successful reciter and narrator of audio books – wins the Rita-Tanck-Glaser Prize awarded by the Hamburg Endowment for Culture. In 2005, her and the other leading actors of the TV movie "Marias letzte Reise" win the Special Award at the Bavarian Film Prize. Furthermore she is wins the German Television Awards as best actress. She also wins awards at both the 2006 Bavarian Film Prize and the 2007 German Film Awards for her performance in the drama "Vier Minuten".

Afterwards the versatile actress stars in the children film "Max Minsky und ich", the family drama "Das Herz ist ein dunkler Wald", directed by Nicolette Krebitz, the biopic "Hilde" about the life of Hildegard Knef as well as the crime movie "Tannöd", based on the bestseller of the same title by novelist Andrea Maria Schenkel.

Monica Bleibtreu dies on May 14, 2009 in Hamburg after having suffered from a long lasting cancer. Monica Bleibtreu and the actor Hans Brenner are the parents of Moritz Bleibtreu (born in 1971) who has a very successful career as a movie actor.