Sascha Alexander Geršak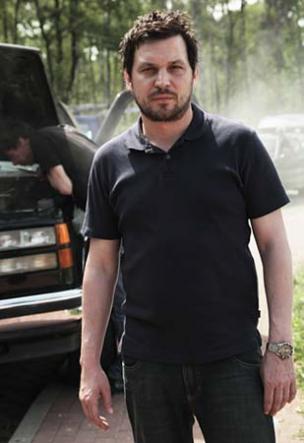 Source: Junafilm, © Julia Lohmann
Sascha Alexander Geršak in "Tore tanzt" (2012/13)
Biography
Sascha Alexander Geršak was born in Balingen in 1975. At the age of 26, he moved to Zurich, where he attended the European Film Actor School until 2003. Since then, he appeared in numerous stage productions at the Schauspielhaus Zurich and the Rote Fabrik Theater Zurich. In 2008, he won the award for Best International Actor at the "Fajir-Theater-Festival" in Teheran for his performance in a stage production of "Rashomon".
Sascha Alexander Geršak made his screen debut in the tragicomedy "Sonntag" (CH/D 2007), playing the lead role of an orderly, who helps a suicidal female inmate to escape from the psychiatric ward. He had a memorable supporting role in Dominik Graf's acclaimed miniseries "Im Angesicht des Verbrechens" (2010), played a hostage-taker in the "Tatort" episode "Die Heilige" (2010) and appeared as a murder suspect in the episode "Krieger" of the series "Kommissar Stolberg" (2012).
Geršak caught wide attention with his leading role in the award-winning "5 Jahre Leben" ("5 Years", 2012): He plays the German-Turkish citizen Murat Kurnaz, who became a terror suspect following 9/11 and was incarcerated in the US detention camp Guantanamo from 2002 until 2006. The film was released in Germany in May 2013. In the same month, "Tore tanzt" ("Nothing Bad Can Happen") premiered at the Cannes IFF. In the film, Sascha Alexander Geršak plays a family man who befriends a young Jesus Freak, but then starts to humiliate and abuse him.