Sebastian Blomberg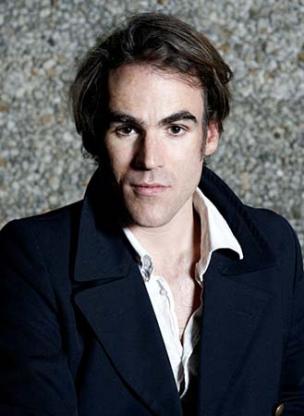 Source: Agentur Die Agenten, © Anca Munteanu
Biography
Sebastian Blomberg was born in Bergisch Gladbach on May 24th, 1972. He studied acting at the renowned Max-Reinhardt-Seminar in Vienna and subsequently started his career in theatre. While pursuing his work on stage – at one point, he became an ensemble member at the theatre on Basel – Blomberg also acted in TV productions like "Dunckel" (1997) and "Himmlische Helden" (2000). In 1999, his popularity increased with Stefan Ruzowitzky's horror hit "Anatomie" ("Anatomy"), in which Blomberg acted alongside Franka Potente.This was followed by parts in Gregor Schnitzler's directorial debut "Was tun, wenn's brennt?" ("What to Do in Case of Fire", 2001, alongside Til Schweiger), "Väter" ("I'm the Father", 2002) and Dani Levy's award-winning box office success "Alles auf Zucker!" ("Go For Zucker", 2004). In "3 Grad kälter" (2005), Florian Hoffmeister's feature film debut as a director, Sebastian Blomberg played the non-conformist runaway Jan.
He garnered lots of praise for his lead performance as a struggling school teacher in Lars Kraume's award-winning TV-drama "Guten Morgen, Herr Grothe" ("Good Morning, Mr. Grothe", 2007). And in "Der Baader Meinhof Komplex" ("The Baader Meinhof Complex"), Uli Edel's epic about the Red Army Fraction, he convinced as charismatic student leader Rudi Dutschke. Also in 2008, he was a cast member of Wim Wenders' "Palermo Shooting" as well as of Nicolai Rohde's drama "10 Sekunden" ("10 Seconds"), which depicts the harrowing consequences of a plane crash.
In 2009/2010 Blomberg played a supporting role alongside Ulrich Thomsen in the Danish crime series "Blekingegade". They both also featured in the psychological thriller "Das letzte Schweigen" ("The Silence") in 2010, this time with Blomberg in the lead. His next supporting role was in "Wer wenn nicht wir" ("If Not Us, Who?" 2011) the feature debut of documentary filmmaker Andres Veiel. This was followed by a less serious part in Christoph Schaub's comedy "Nachtlärm" ("Lullaby Ride") in 2012. He starred as an unnerved father whose car gets stolen one night – including his baby on the backseat.
The same year he played German Navy officer Hellmuth von Mücke in the WWI drama "Die Männer der Emden" ("Odyssey of Heroes"). In 2014, Blomberg played a starring role as a seasoned business consultant confronted with an idealistic colleague in the satirical comedy "Zeit der Kannibalen" ("Age of Cannibals") by Johannes Naber. For this performance he garnered the Günter Rohrbach Filmpreis - together with Katharina Schüttler and Devid Striesow - as well as the acting award of German Film critics.
The drama "Verfehlung" (2015) featured Blomberg as a Catholic prison priest whose best friend is suspected of being a sex offender.
Apart from featuring prominently in film and television, Sebastian Blomberg remains a steady presence in German theatre.